innovative business card
your chance to shine
That business card you got the other day, do you remember where you left it?
You don't? Make sure your (potential) customers never lose your business card again and leave an unforgettable impression! Wondering how Innovative Business Card works? Check it out yourself in the short video below or click on the demo button!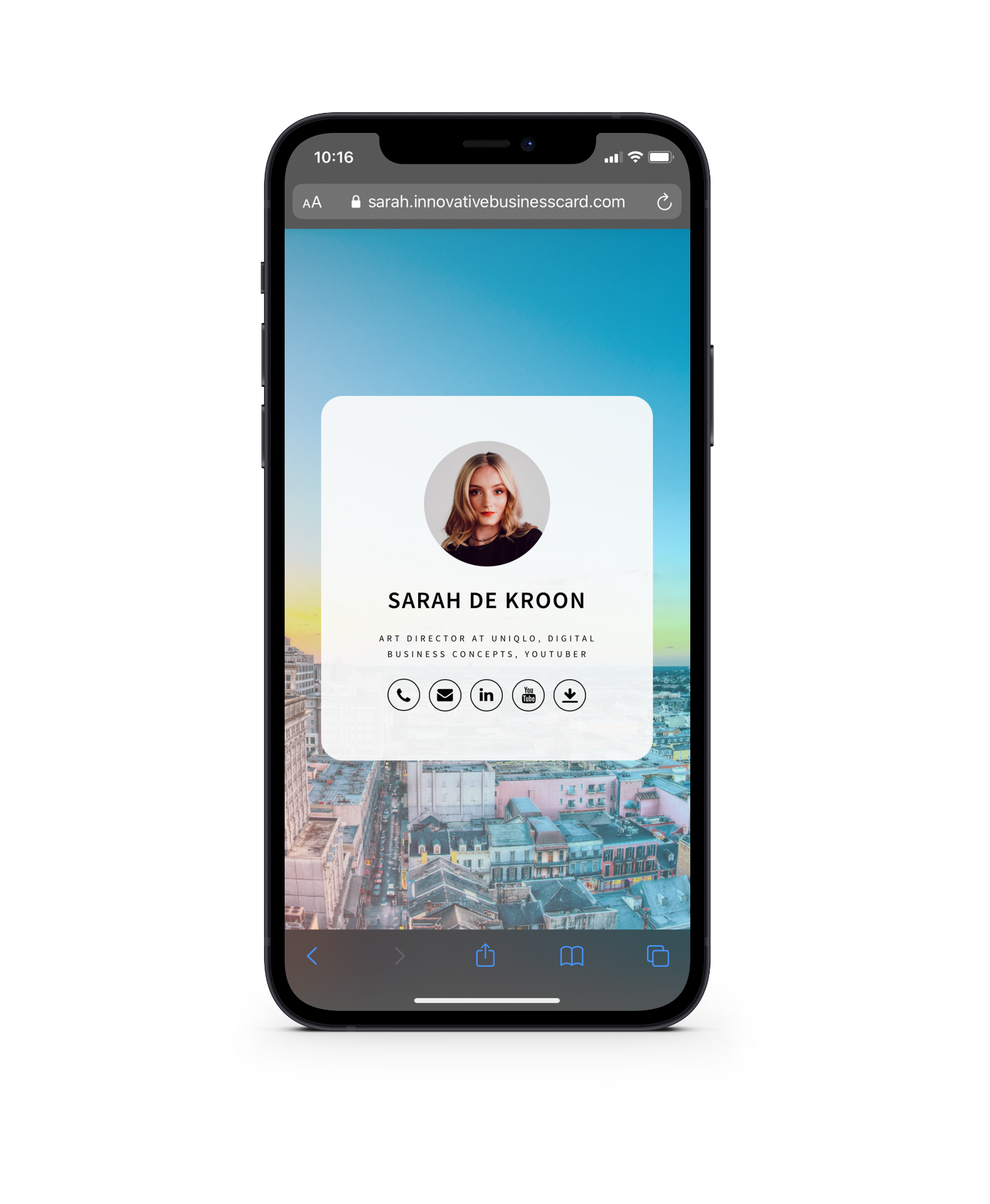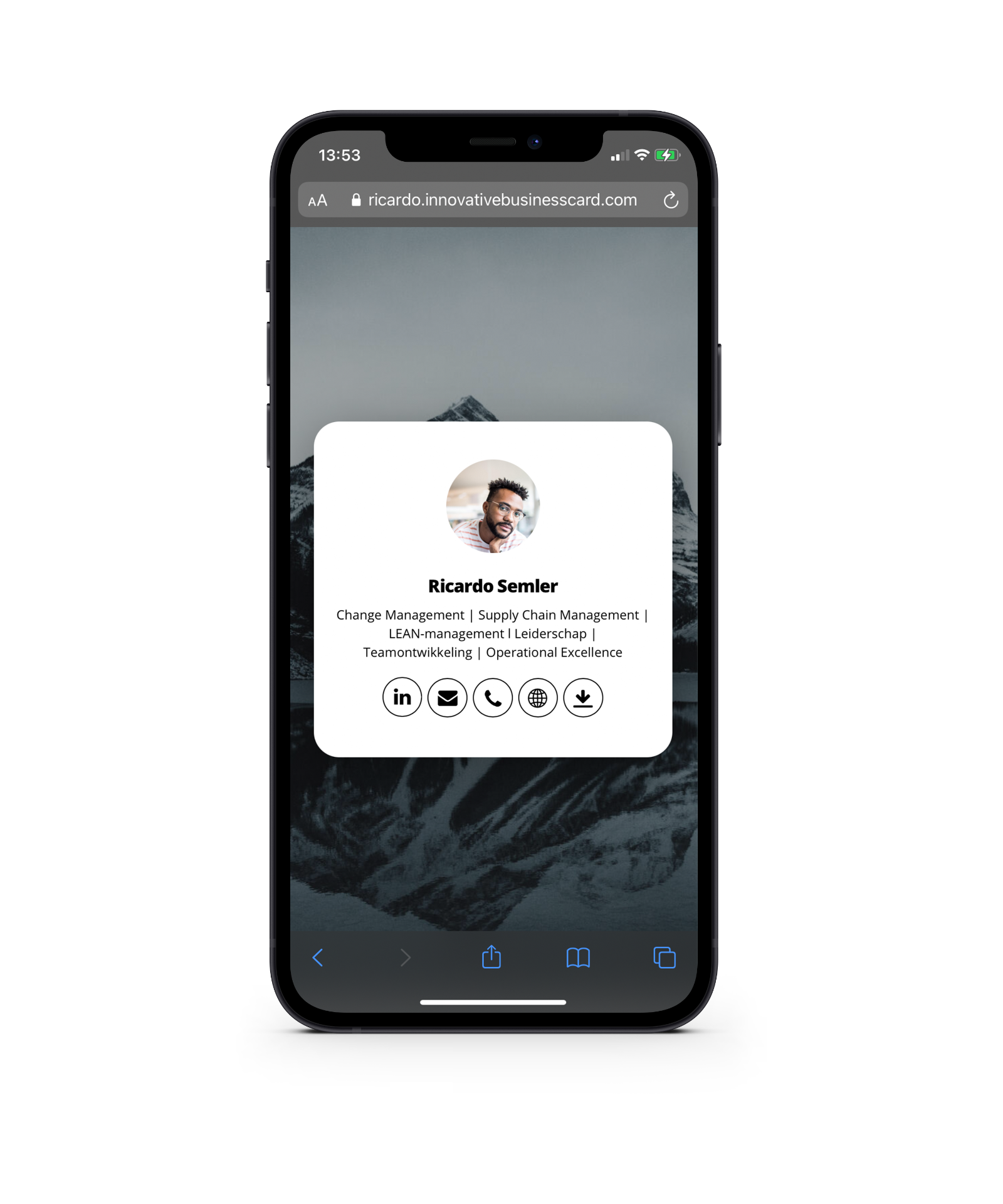 About
How often does it happen that you don't have a business card with you when you meet that interesting person or client? A missed opportunity! With the mission to innovate the traditional business card, the concept for Innovative Business Card was born. Our core values are: convenience, innovation and professionalism.

Leave the paper business card behind you and focus on the future with our Innovative Business Card. We offer our customers a personalised interactive business card that is accessible 24 hours a day, 365 days a year.

The order procedure is as follows:
Firstly, the customer submits an application for an Innovative Business Card. Then, in consultation, a design is created for both the physical and the online version of the card. In addition, the contact details and information that the customer wishes to share are discussed. Upon approval, the physical card will be printed and delivered together with the digital version. Customers can always have changes made to the digital version of their card afterwards. The physical card can be modified for a fee.

Would you like to receive more information or order an Innovative Business Card? Feel free to click on the Try it Now button below for a customised proposal without any obligations.
Try it now
Thank you for your interest in an Innovative Business Card.

Please fill in your details below and we will contact you within 24 hours with a tailor-made proposal.
---